Balcony railings play an important role in the exterior finishing of the house, giving it a contemporary and exclusive appearance.
A glass railing makes a balcony more spacious and safe. Glass railings are suitable for both new and renovated buildings, adding style and originality. We offer railings with different solutions and design, which can be combined to create the solutions that you need.
Our product range includes different glass railings:
full glass railing – a railing without vertical posts, which is attached to the floor/wall with point attachments or aluminium U-rails,
standard glass railing – the most popular glass railing solution with posts, brackets and a handrail (stainless steel or aluminium).
Benefits of glass balcony railings of A-Profiil OÜ:
wide product range,
premium quality,
custom-made based on the needs and requests of the customer,
frame colours can be selected from among RAL colour codes,
both the tone and the thickness of the glass can be selected,
long service life,
durable to very extreme temperature fluctuations.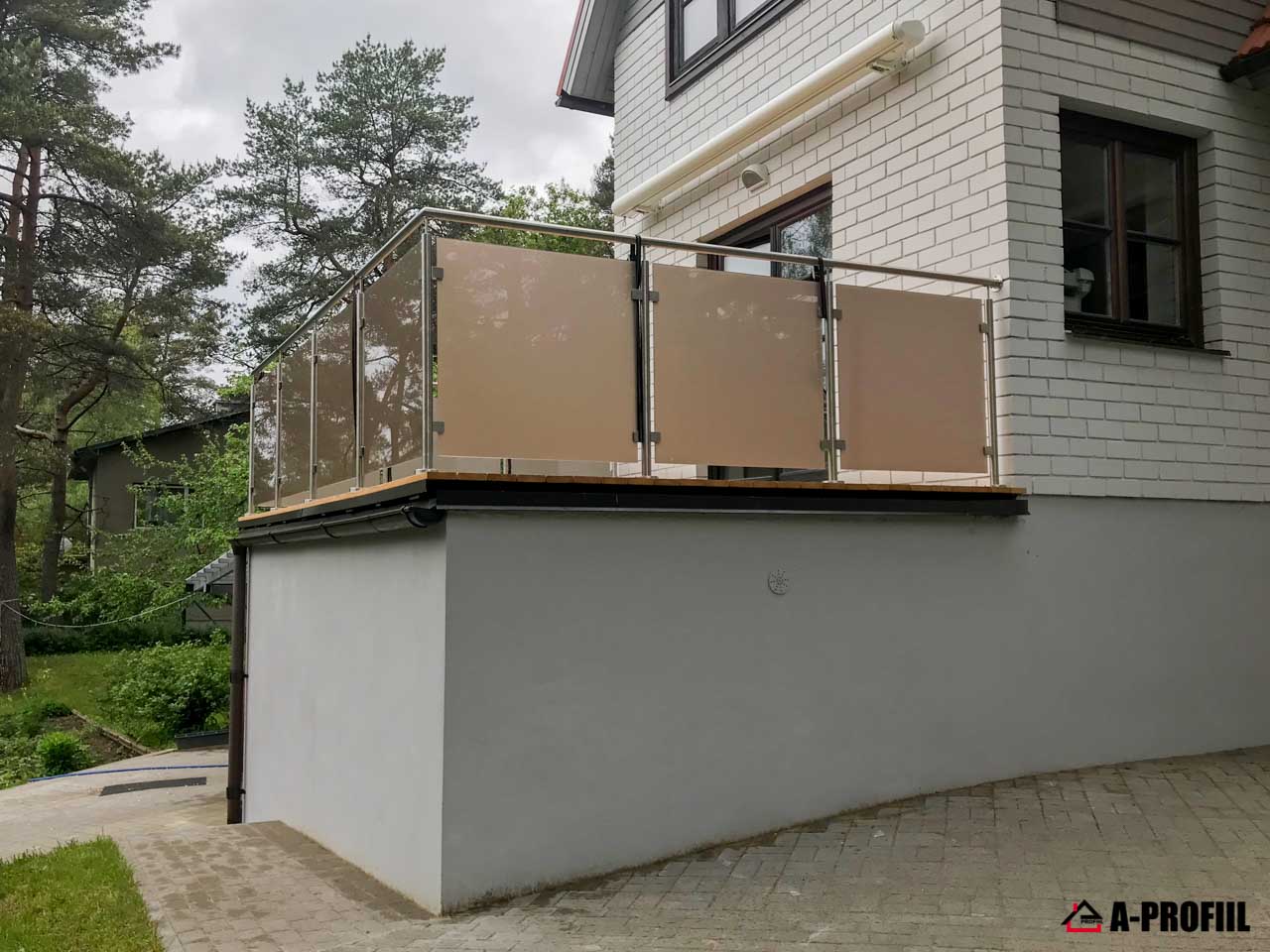 To see more balcony railings, click on "Balcony railings" in our gallery.