Balcony railings play an important role in the exterior finishing of the house, giving the house a modern and exclusive look.
Lisaks avarusele tagab klaaspiire ka rõdul viibijate turvalisuse. 
Klaaspiirded sobivad nii uutele kui ka renoveeritavatele hoonetele, lisades stiili ja omanäolisust
. Sealjuures on võimalik valida erineva lahenduse ja disainiga piirdeid ning kombineerida ja luua just Teile sobilik lahendus.
Our product range includes the following glass railings:
full glass barrier – barriers without vertical posts which are fixed to the floor/wall by means of a point fixing or a U-shaped aluminium profile;
standard glass railings – the most popular glass railing solution with posts, clamps, and handrails (available in both stainless steel and aluminium);
height-adjustable glass railings – innovative glass railing solution that allows the height of the railing to be easily adjusted in accordance with the weather to protect the people on the balcony from the wind (possibility to choose both manual and motorised versions).
Advantages of glass balcony railings offered by A-Profiil OÜ:
wide product range;
high quality;
manufactured in accordance with the needs and wishes of the customer;
the customer can choose the frame colour from the RAL-tones;
the customer can choose both the tone and thickness of the glass;
long lifetime;
resistant to very large temperature fluctuations.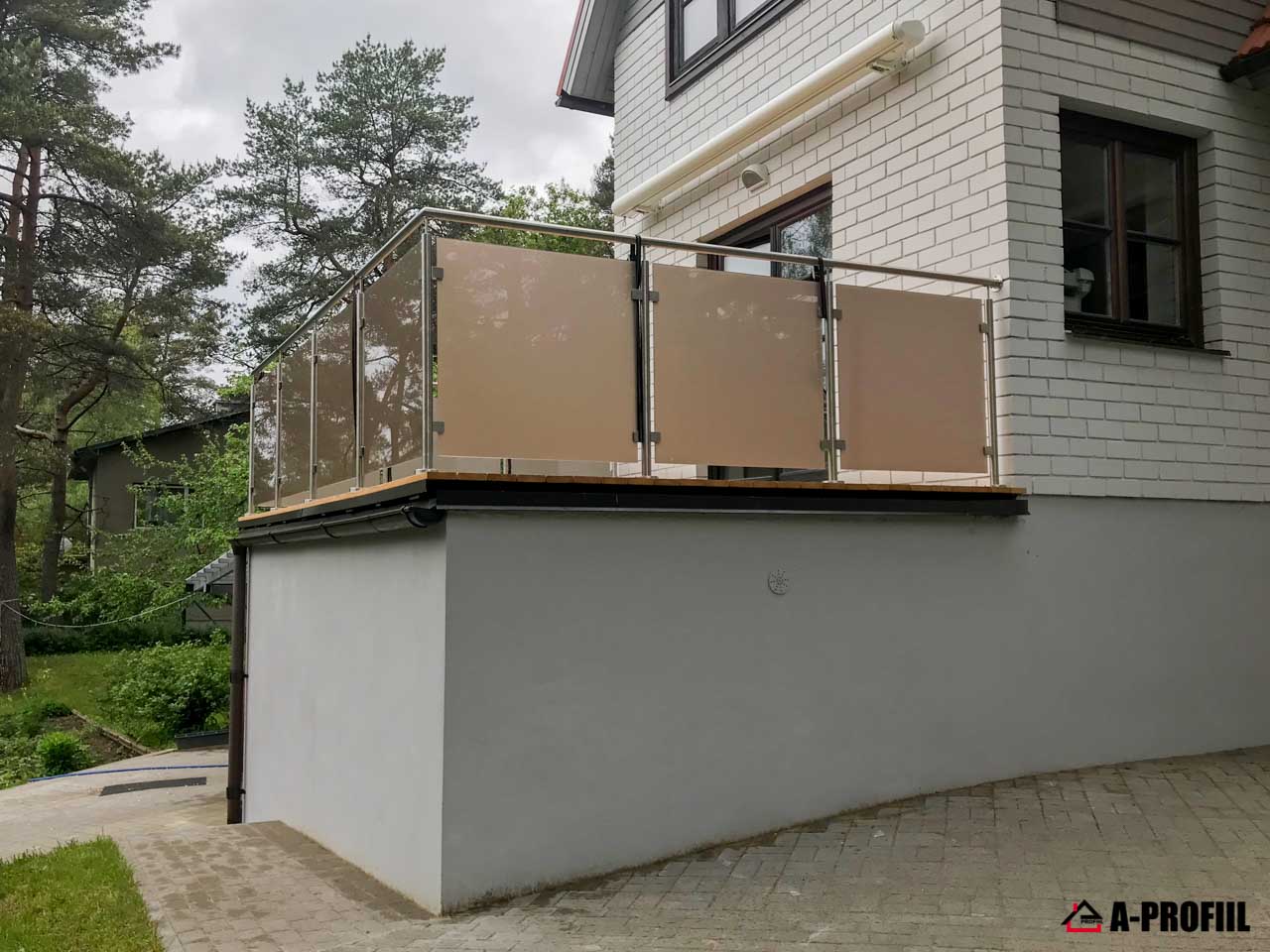 To see the different balcony railings, visit the "Balcony railings" section of our gallery.