Terrace glasses help to make terraces into weatherproof rooms that can be used all year round. We provide terrace glasses with or without frames.
Framed terrace glazing system is a wind, rain and blizzard proof maintenance free solution that is equipped with self-lubricating rollers, wind locks and brush seals. Terrace glasses are framed with powder coated aluminium to which 6 mm tempered glass panes are attached with rubber seals.
Frameless terrace glasses are 8 or 10 mm thick glasses running on aluminium guide rails. This solution also makes the terrace wind, rain and soundproof. Up to 150 cm wide and 310 cm tall glass panes make the terrace visually spacious, provide light and do not restrict the view. There are five different locking systems available.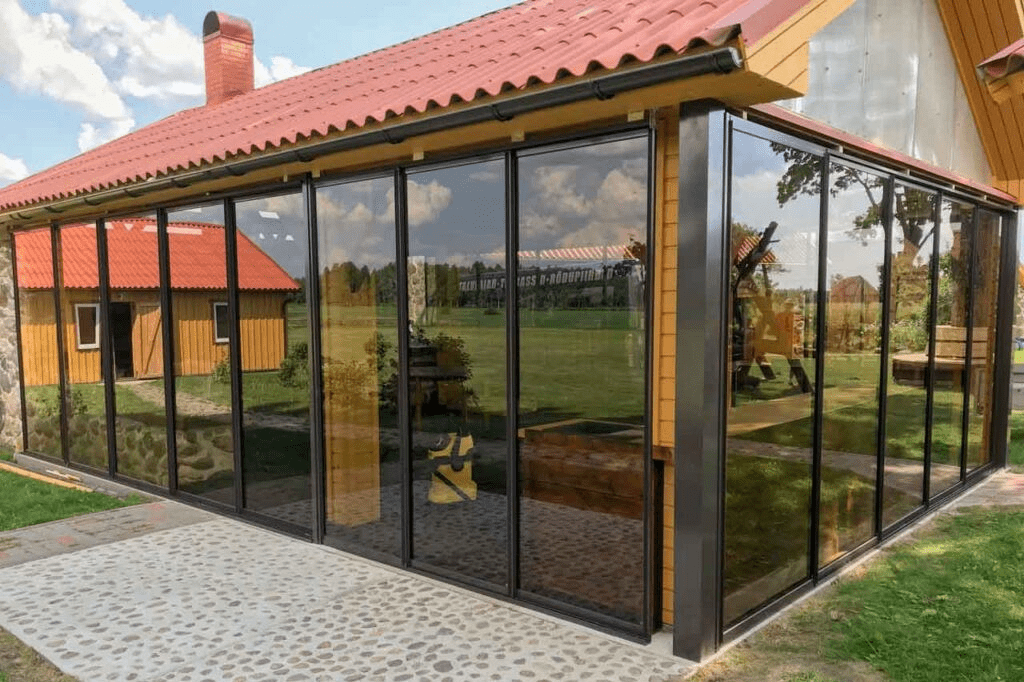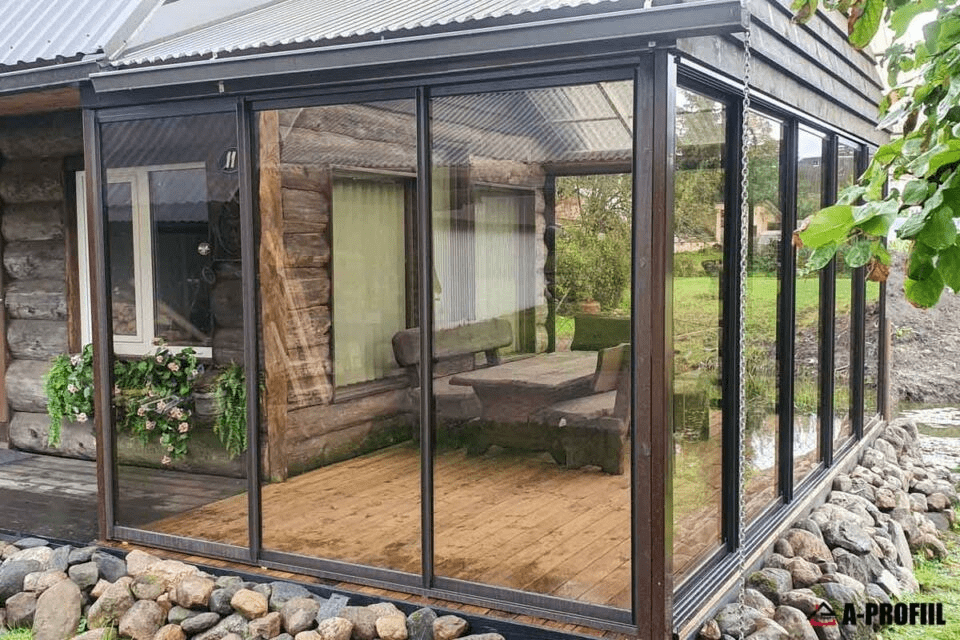 Our product range includes 2 or 5 door systems which can also be combined if necessary, and all the lower rails are equipped with water drainage holes. We only use materials that are of high quality, durable and recyclable. We have minimised our production residues to maximise the conservation of nature and to save resources.