All our terraces have a good foundation and you can safely build a conservatory on them.
Terraces can be built anywhere in accordance with the customer's wishes and needs, and it does not require a building permit. The most important part of building a terrace – as in the case of residential houses – is a proper foundation. The appearance, stability and lifespan of the terrace largely depend on the foundation. All our terraces have a good foundation and you can safely build a conservatory on them, for example. When building a terrace, the customer can choose the following in addition to the location and dimensions: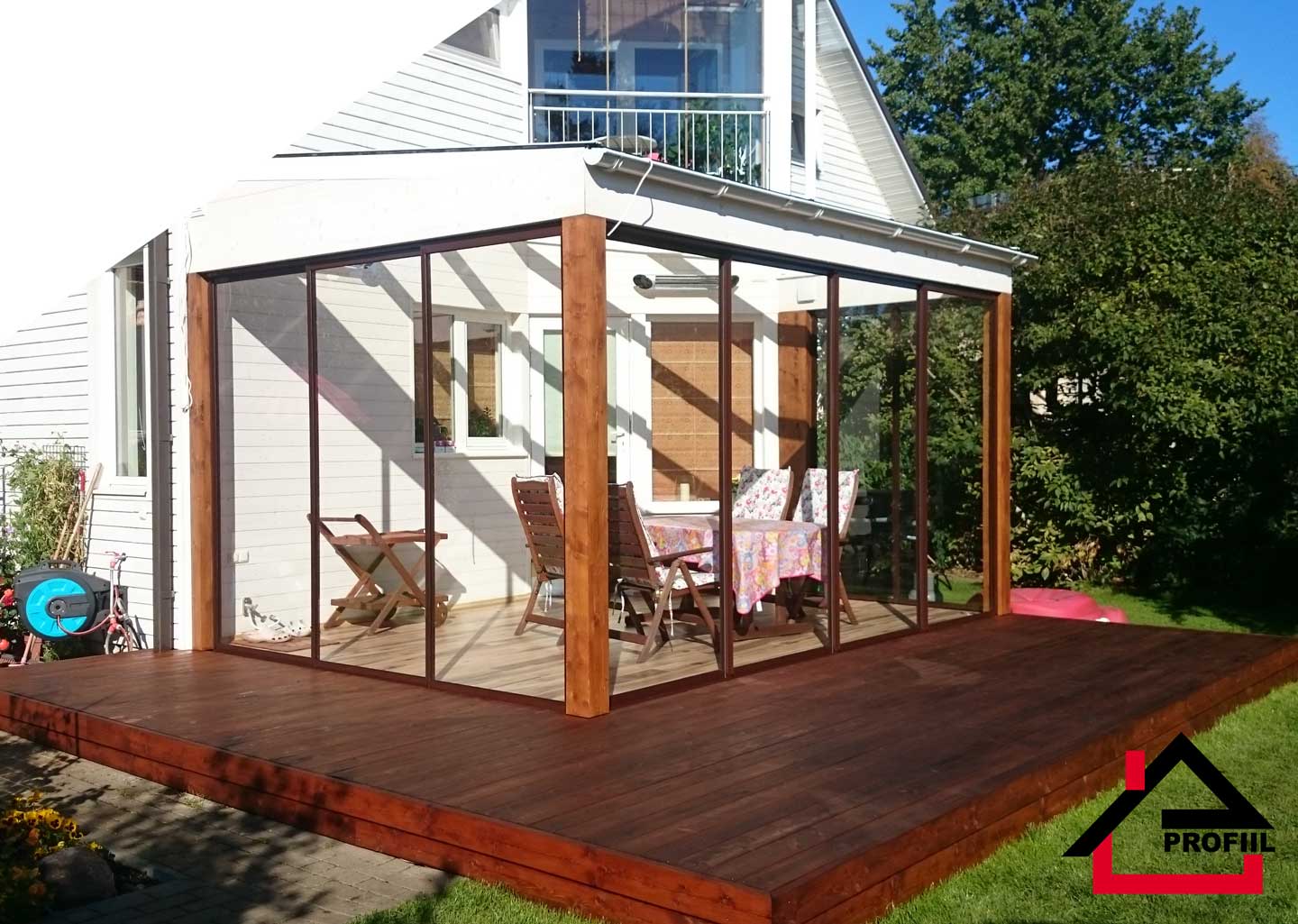 The following aspects play an important role in determining the price of terrace construction:
foundation – post foundation, pile foundation, strip foundation, plate foundation;
base framework – the selection includes impregnated pine, WPC, aluminium, as well as bamboo beams;
terrace board – impregnated pine, thermal material, hot oiled table, larch, WPC, bamboo, etc.;
terrace board installation – with screws on the top, hidden screws on the side, with a fastener
bamboo terrace boards can also be fitted with seals to be installed between the boards to limit air mobility and add exclusivity (if desired, we can use it inside conservatories).
In the standard version, we build a post-concrete foundation for the terraces, on which we install a base framework perpendicular to it, to which the terrace board is installed.
Under the terraces, we use geotextiles to prevent the growth of plants under the terraces and thereby prolong the life of the terrace. The pitch of the base framework is approximately 400 mm, which is optimal to prevent the terrace boards from sinking.
All the terraces we build are made as a custom order, taking into account the customer's wishes. We offer the customer complete solutions from foundation to roof, i.e. the construction of the entire terrace and conservatory in order to avoid misunderstandings and redesigns. We give our projects a guarantee of at least two years.
Anname tehtud töödele omapoolse vähemalt kaheaastase garantii.